HOME OF "CANADIAN BEST MAINE COON" OF SHOW SEASON:
2012-2013 , 2014-2015 & 2015-2016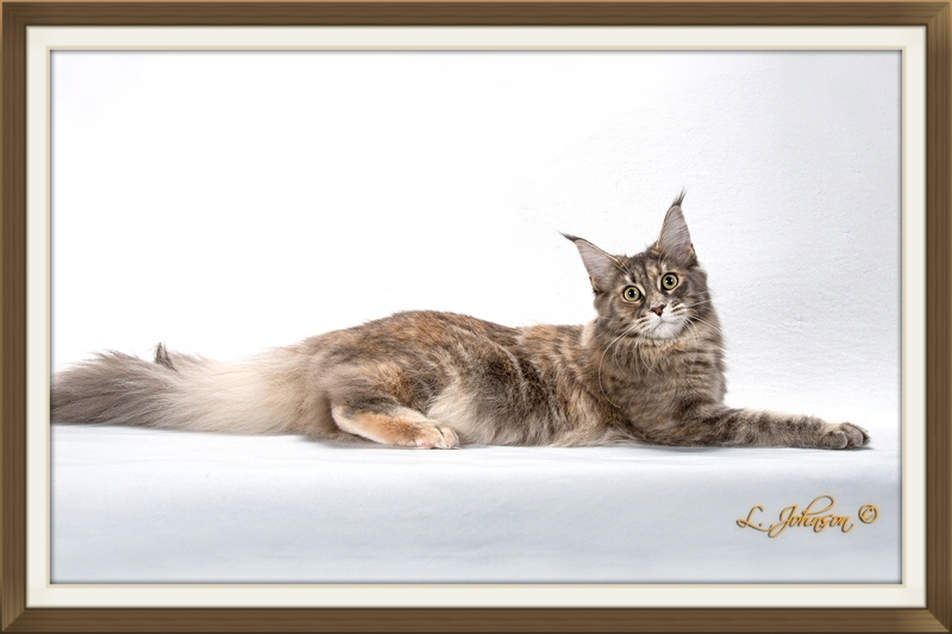 Thank you for your interest in my MaineCoon cats. I am a home based MaineCoon cat cattery, located in Niagara, Ontario. I am dedicated to breeding large, healthy & sweet tempered MaineCoons.

My kittens are bred from national / regional champion bloodlines and available in numerous colours.

I have chosen my cats from distinguished pedigrees from around the world. My MaineCoons have been imported from Greece, Germany, United States, England, Czech Republic, Poland and Indonesia.

All of my kittens come with health and registered in either Cat Fanciers Association (CFA), International Cat Association (TICA) or Canadian Cat Association (CCA). I take great pride in showing my MaineCoons in all associations.

All of my breeding Mainecoons are tested by echo-cardiogram for hypertrophy cardiomyopathy (HCM). The Mainecoons are also DNA tested for the one genome that researchers are able to test for.

I ship in North America. Some of my kittens are currently in New Jersey, Pennsylvania, Alberta, British Columbia, Newfoundland and of course Ontario.

If you have interset in my MaineCoons please contact me through email at sabrina@srmainecoons.com or fill out form down below.

We welcome visitors any time of the year!
Disclaimer: Screening and DNA testing for HCM is currently recommended method to aid in reducing the incidence of this condition in cats. Breeders cannot guarantee that their cats will not develop this condition. However, SRmainecoons can guarantee that we are dedicated to screening our breeders in a continued effort to produce healthy and sound Maine Coons to the best of our ability.
Website content (including all images) © 2013-2017 SRmainecoons
All rights reserved. No form of reproduction, including printing copying or saving of
digital image files, or the alteration or manipulation of image files is authorized
unless accompanied by written permission by SRmainecoons